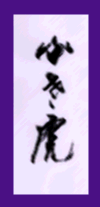 Home

Tai Chi Facts

Therapy and Tai Chi Services

Fees & Class Schedules

Special Events

Letters Of Clients

Contact Little Tiger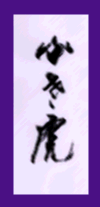 Home

Tai Chi Facts

Therapy and Tai Chi Services

Fees & Class Schedules

Special Events

Letters Of Clients

Contact Little Tiger

Ann Fry Proprietor

Hands On Therapy
&
Little Tiger Tai Chi
Honored with acceptance into the prestigious

International Who's Who of Professional & Business Women
A distinction shared with such influential & powerful women as
Sandra Day O' Connor, Oprah Winfrey, Margaret Thatcher, Jodie Foster, Maya Angelou, Steffi Graff, Elizabeth Dole, Barbara Bush & many more



*** Membership is by INVITATION ONLY***
based on a team of researchers & editors reviewing individual merit.
The Lehigh Valley's ONLY facility
devoted exclusively to the ADVANCED study of
Tai Chi, Qigong (chi kung)
and their related therapies and self defense.
Unsurpassed excellence in Chronic pain and stress relief.


---

Little Tiger Tai Chi & Hands On Therapy is owned and operated by Ann Fry with the assistance of her husband Gary. Both hold Masters degrees in Complementary Medicine and have received their PhD's in Oriental Medicine. They have over 35 years of study with Chinese Tai Chi Masters. Mr. Fry also holds two degrees in engineering and Mrs. Fry is also a certified bodywork therapist. Their perspective and experience enables them to transmit the many facets of Tai Chi completely from in depth health care and rehabilitation to self defense. They also offer body work, specializing in chronic pain and stress relief, utilizing various techniques including basic massage, neuromuscular, fascia release, Qigong and other Oriental therapies. Mrs. Fry specializes in advanced massage, neuromuscular and Qigong techniques with Mr. Fry complementing his wife's therapy with advanced Qigong and Oriental Craniosacral Therapy, a unique combination therapy that he developed through years of research.



Little Tiger Tai Chi & Hands On Therapy

Ph.D.:
Oriental Medicine


Masters Degree:
Complementary Medicine


Key Award for Medical Excellence
Acheivement Award 2000



---




Specializing In Chronic Pain & Stress Relief


Over 35 Years Experience

Served on the 1998 USAWKF Delegation to China

Advanced Training with Chinese Masters

Official Tai Chi Competition Judges

Featured in Prevention Magazine

National & Local TV Appearances





---




Little Tiger Is A Proud Member Of:


USA Wushu-Kung Fu Federation

Associated Bodywork and Massage Professionals

National Qigong Association
American Association of Oriental Medicine


Please use the links at left to fully explore Hands On Therapy and Little Tiger Tai Chi. Feel free to call or email any questions or concerns. Ann and Gary will personally respond to your needs as soon as possible.